Be a Savvy Snowbird: Tips for Migrating South This Winter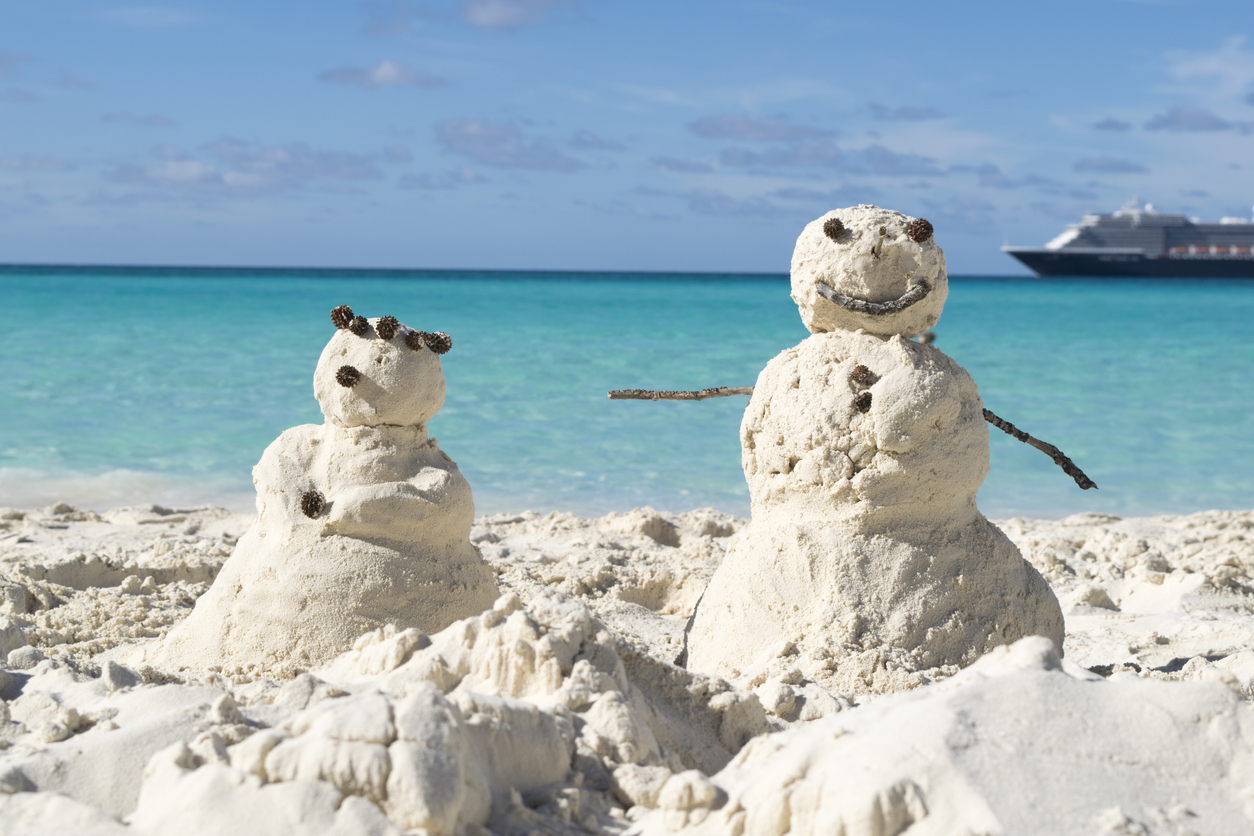 While the latest round of snow and ice has many New Englanders revving up their snow blowers, it may have some packing their suitcases to spend the remaining winter months under palm trees instead of snowcapped pines. Relocating for an extended period of time means there are a few more things to plan for than the average vacation. To our prosthetic patients who will be joining their fellow snowbirds (or planning a lengthy trip any time of year), we offer key considerations for a smooth getaway. 
Get a Prosthetic Check-Up
An important first step is making sure your device is in good working order and that you have the supplies you will need while traveling and living away from home.  A check-in with your prosthetist provides an opportunity to:
Have repairs or adjustments taken care of before your trip. 

Discuss the specifics of your trip so that together you can anticipate potential challenges and brainstorm solutions or workarounds.  This includes things like managing long periods of sitting while traveling, the physical layout of the place where you will stay, activities you plan to participate in, and volume fluctuations your residual limb may experience with a change of climate. 

Make sure you have plenty of extra supplies. While you and your prosthetist will create a list tailored to your needs, the following are commonly recommended:
Extra prosthetic socks

Extra shrinkers

Extra liners

For unilateral amputees, compression stockings for your sound limb if needed

Comfortable, supportive shoes 

Donning sleeves if needed

Lotions and personal hygiene supplies most appropriate for your skin

Batteries/chargers as needed
Discuss whether or not to bring your back-up prosthesis (if applicable). If you recently received a new prosthesis and have not fully acclimated to it yet, you may want to bring your old one along. Or, if you plan to participate in activities where your leg may get banged up or dirty, you may want to have your back-up device with you to keep your new device in the best shape possible. 

Research the location of the nearest prosthetic/orthotic practice where you will be staying in case you have an urgent issue while you are away.
Organize Your Health Care Needs
Similarly, if you are under the regular care of a physician and require medication or other assistive devices, make sure all of your health care needs are in order before you are far from home. 
Fill prescriptions and consult with your doctor to review any special instructions.

Bring copies of your prescriptions with you. 

Research health facilities that will be available to you at your destination in case of emergency.

Find out what your insurance will and won't cover if you need medical care while away from home. Insurance plans and rules differ, so call your insurance company ahead of time to find out the specifics of your coverage. This will help avoid frustration and unpleasant surprises.

As appropriate, obtain ahead of time all necessary diabetic supplies and medical equipment such as oxygen, walkers, or wheelchairs. 
Plan for Long Travel Days 
Whether traveling to your destination by plain, train or automobile, long travel days raise concerns about swelling of a residual limb due to many hours of sitting. As mentioned above, talk with your prosthetist about strategies that will work best for you. For example, you might loosen your prosthesis or decide to remove it and wear a shrinker. If you prefer to keep your prosthesis on, be vigilant about taking stretching/walking breaks. If you are a unilateral amputee, wearing a compression stocking on your sound leg may be recommended to promote circulation and prevent blood clots. 
Prepare for Air Travel
Traveling by air, especially, elicits many questions – and often some anxiety – because of the restrictions and protocols passengers must follow. Knowing what to expect and what your rights are will make security check points easier to manage. Understand that your prosthetic device may require specialized attention from security. A gracious approach can help educate security agents who may have limited experience with prosthetic devices and have a positive impact on their interactions with future travelers. The Amputee Coalition offers a helpful fact sheet for managing TSA Security. Key points highlighted by the Coalition include: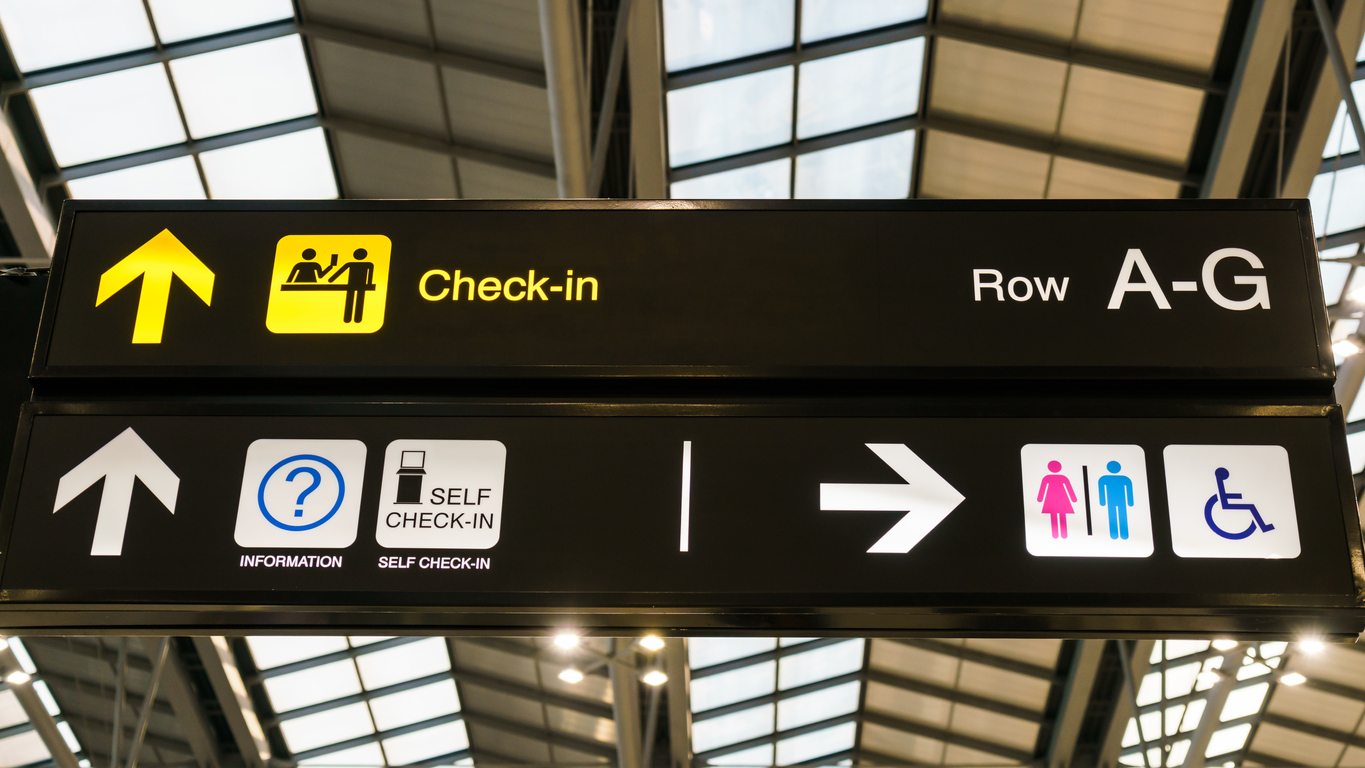 The TSA offers a hotline, TSA Cares, that you may contact (at least 72 hours in advance of your flight) to discuss your questions and concerns and to request a passenger support specialist to assist you at the airport if needed. The hotline number is 855-787-2227.

The TSA offers a Notification Card you may choose to carry with you to discreetly alert the screening agent that you are wearing a prosthesis.

While security agents will need to see, touch, and swab test your prosthesis to screen it properly, you are not required to remove it, although you may choose to do so. Wearing comfortable, loose clothing will make it easier for the TSA agent to access and inspect your prosthesis.

You may request a private screening and assistance from your traveling companion or other assistant. 
Experienced travelers recommended that you ask ahead of time about the availability of bulkhead and/or aisle seats, or those that offer closer access to the restroom or front of the plane depending on your preference. Check in early and consider utilizing pre-boarding for those with disabilities. This allows extra time and fewer obstacles to negotiate around as you get to your seat and store your carry-on items. Be sure to pack important prosthetic supplies in your carry-on bag to avoid being out of luck if your luggage is lost or delayed in getting to your final destination.
Enjoy Yourself at a Smart Pace
Spending the winter in a warmer climate, you will be able to continue many of your favorite outdoor activities and perhaps have access to new activities that you wouldn't otherwise be able to try. As always, listen to your body and know when you can push yourself a little further or when you need to slow down to avoid injury. Even if you do not use a cane, wheelchair or scooter for your typical, everyday activities, depending on the rigors of your travel days or the activities you have planned, considering additional tools may be beneficial. 
With a little research and preparation, you will be on your way to a relaxing reprieve. While we wish we could hide away in your luggage to enjoy some of the sunshine, our team at Prosthetic & Orthotic Solutions will look forward to seeing you for a prosthetic check upon your return!