"We work as a team," says Peter. "Our practitioners and technicians come together, watch the results of what we did, and communicate with patients about what is right and what we can improve."
Our master technicians, Peter Farrar and Raul Mercado, offer 40 years of combined experience crafting prosthetic and orthotic devices. They have developed unique manufacturing processes that reduce the opportunity for error throughout the design process. Unlike central fabrication centers, Peter and Raul do all of their work on-site and are responsible for every step of building a device. In addition, they are part of patient fittings. Both agree this approach sets Prosthetic & Orthotic Solutions apart.
A highlight for Peter is developing relationships with patients and giving them hope.
"When a patient stands for the first time after being down for six or seven months," says Peter, "I know instantly how good it is going to be. I can reassure them, 'Don't worry, I'm watching you and you are going to be good at this.'"
Raul is proud of his team's commitment to patient satisfaction.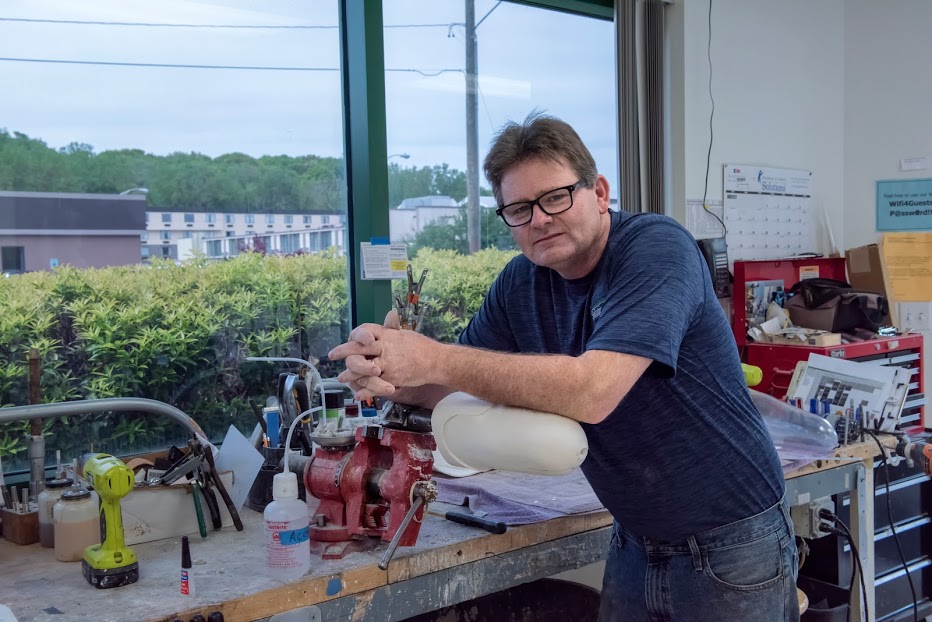 "We do it all here, we don't ship out our work. From start to finish I know what I did. It makes me feel good that I'm doing it right, that I'm giving people the best product. If you are not comfortable, we'll make it again. We want to make you happy," Raul emphasizes.
Our technicians have a relationship with one another, and with owners Craig Babyak and Christian Rogers, that goes back many years. Peter earned his associate's degrees in prosthetic and orthotic technology respectively, and worked for several years as a registered technician in Minnesota. When he and his wife relocated to Massachusetts, Peter joined the same facility where Craig and Christian were working at the time. It was there that they also met Raul, who came in as part of a co-op program through his technical high school. First doing odd jobs, Raul observed the technicians and admired what they did. Mentored by Peter and a fellow technician, Raul aimed to become a technician as well, and after graduation continued learning and working his way up, step by step.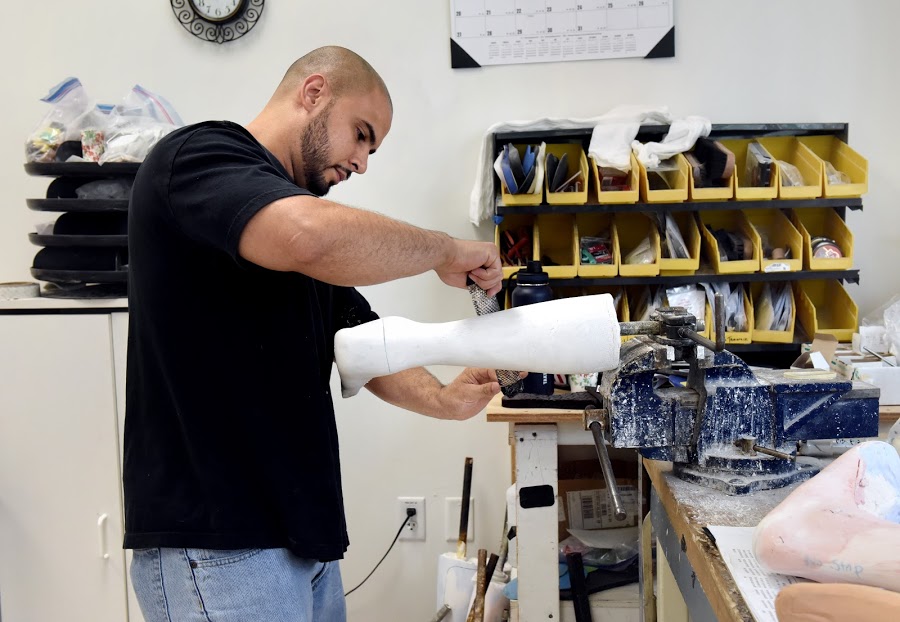 When Craig and Chris decided to open Prosthetic & Orthotic Solutions, Peter was with them from day one.
"I knew they were focused on what patients really need and putting patients ahead of profit," Peter says. "I knew they were really trying to do it right."
Eight years ago, Raul joined the Prosthetic & Orthotic Solutions team and was once again working alongside Peter in the lab.
Peter recalls that in his early days of mentoring Raul, he would tell him, "Learn something new every day and do something better every day." Y